Dr. Claud Anderson Discusses America's Race Based Society, PowerNomics + More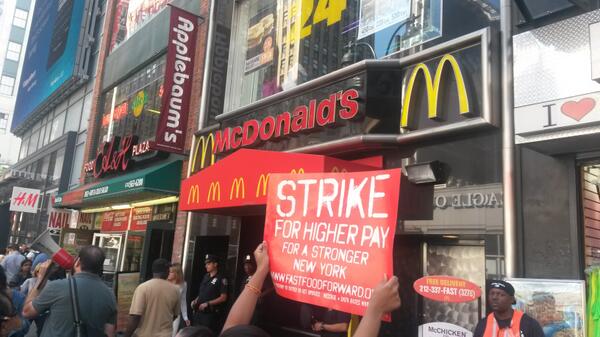 Fast food workers across the country are walking off their jobs this week in protest of what they describe as low wages and unfair labor practices.
The employees, in New York, Chicago, Detroit and other cities, are calling for a $15 per hour wage as well as the right to unionize without fear of retaliation. The campaign launched Monday in New York City, and has been aided by Fast Food Forward, a New York City-based advocacy group of fast food workers
source: FastFoodFoward
  January 15th is the born day of inspirational African American leader, activist, and Nobel Peace Prize winner, MLK.  The Martin Luther King Day holiday began in 1986 and is still celebrated in the United States of America. Dr. King was born in 1929 Atlanta, Georgia, and was assasinated April 4th, 1968.  Martin Luther King has streets named after him across the USA today which are mostly located in the inner city or the 'hood'.  Dr. King continues to be an inspiration to all races across America.

"Men often hate each other because they fear each other; they fear each other because they don't know each other; they don't know each other because they can not communicate; they can not communicate because they are separated."
Martin Luther King Jr Read More